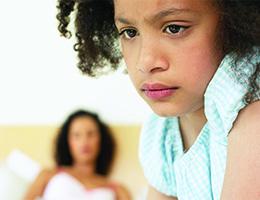 July 6, 2018—Suicide rates in the U.S. have climbed since the late 1990s, with half of all states reporting a jump of more than 30 percent, a new government report found.
Rates rose across gender, race and ethnicity. Only one state—Nevada—saw no increase.
Researchers from the Centers for Disease Control and Prevention (CDC) looked at suicide rates for people 10 and older from 1999 through 2016.
Nationwide, nearly 45,000 people this age took their lives in 2016 alone, making it the 10th leading cause of death. And there were twice as many suicides as homicides.
Firearms are a frequent method
In a closer look at suicide data in 27 states, the report found that most people killed themselves with a gun. This data also revealed that:
More than half of those who took their lives had no known mental health condition. But compared to those with one, they were more likely to have struggled with relationship problems or other life stresses, such as legal troubles, an eviction or a recent—or approaching—crisis.
Among those 18 and older, 20 percent without a known mental health issue and 15 percent with one killed themselves while in the military—or they had served in the past.
Adults ages 45 to 65 had the steepest rise in suicides.
Researchers published their findings in CDC's Vital Signs. Read the full study here.
More kids at risk too
In a separate troubling study, researchers reported that the number of kids thinking about or attempting suicide has jumped too.
It found that in 2008, only 0.66 percent of all children's hospital visits in the U.S. were due either to suicide attempts or suicidal thoughts. But by 2015, that number had doubled to 1.82 percent.
All age groups saw an increase. But adolescents 12 to 14 and 15 to 17 saw the greatest rise. And suicide attempts and thoughts were lowest in the summer—when school was closed.
Here's the abstract from the study in Pediatrics.
Depression is a serious illness that needs treatment. Discover more about it here.